External Links
What to do if you fail the theory test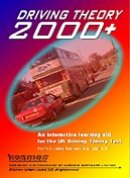 The publication shown is just one of many that can be obtained from good book stores. They can also be purchased on line from sites such as Amazon. The theory test has been designed to test your knowledge - not to ensure that you fail!
About 50% of people fail it the first time - usually due to lack of preparation. Take your time and learn the highway code well as it will stand you in good stead for life.
There is no sure fire way to pass the theory test except for study. There are loads of books available on the subject and also a lot of CDs, DVDs etc which enable you to learn interactively on your computer
Please note that, from January 1st 2012, the format of books and other materials used by the DSA for the theory test changed. The DSA now creates theory tests using questions which have not been published. The move follows the introduction of independent driving in October 2010. Practice questions, not actually used in the tests, are still available.