Attending the practical car driving test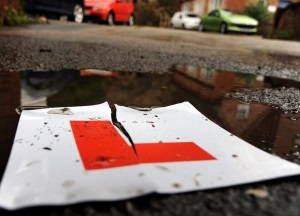 Attending the practical test makes most people nervous, but there's really no need to be. If you are ready for the test then you will soon overcome your nerves. The examiner will be on your side - he or she really does want you to pass!
What you will have to do during the test
The driving test takes about 40-45 minutes. Most test routes involve town driving and where possible, single and dual carriageway roads outside 30 mph limits. First you will meet the examiner in the test centre.
You must have three vital documents with you:
Your signed provisional driving licence.
Your theory test pass certificate.
An appointment letter
You will have your appointment letter sent to you in advance through the post. Test centres are usually modern, well appointed places and you have nothing to fear from the examiner. The Telford test centre and waiting room are shown below.